Safeguarding / Internet Safety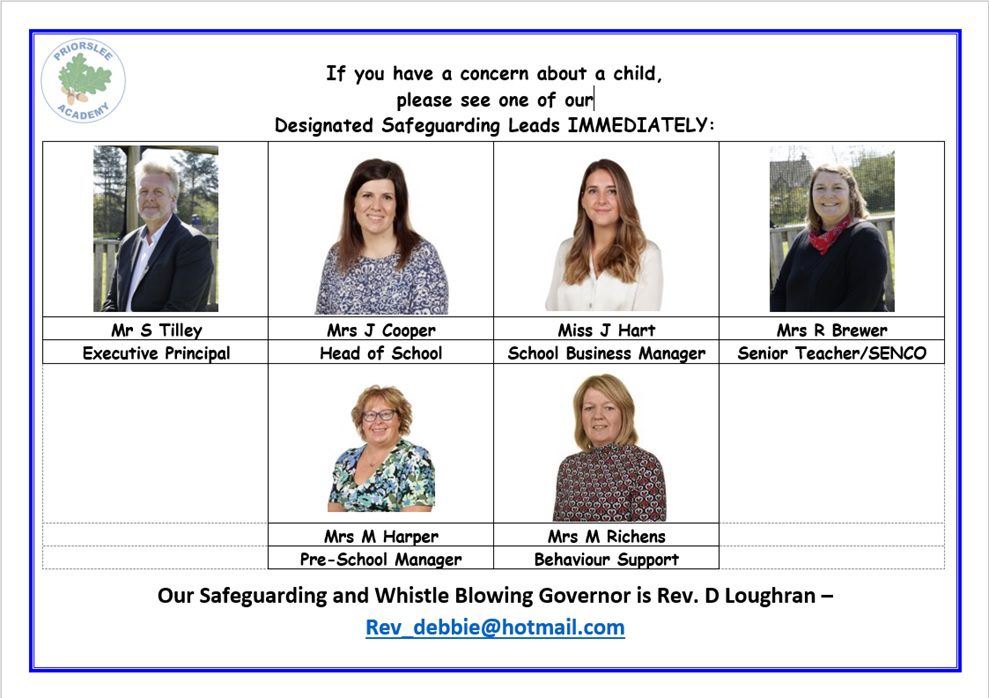 Safeguarding
Under the Education Act 2002 (section 175/157), schools must "make arrangements to safeguard and promote the welfare of children".
At Priorslee Academy, we will provide a safe and welcoming environment where children are respected and valued. We are committed to Safeguarding and actively encourage a strong culture of vigilance in this area.
The academy is alert to signs of abuse and neglect and will follow the Telford and Wrekin Local Safeguarding Children Board (LSCB) procedures to ensure that children receive appropriate and effective support and protection.
Parents/carers should know that the law requires all school staff to pass on information which gives rise to a concern about a child's welfare, including risk from neglect, physical, emotional or sexual abuse. The staff will seek, in general, to discuss concerns with the parent/carer, and where possible inform them of the referral to Social Care.  This will only be done where such discussion will not place the child at increased risk of significant harm.
In accordance with local information sharing protocols, we will ensure that information is shared securely and sensitively.  Information will only be shared with other services where it is deemed necessary and proportionate to ensure that children and young people are safe and receive the right service.